Research finds that 48% of men aged 16-40 struggled because of how they feel about their body.
I came across an article on BBC News recently. Which shared the findings of a recent survey undertaken by suicide prevention charity Campaign Against Living Miserably (CALM) & the social media site Instagram.
The research found that:
48% of men aged 16-40 struggled because of how they feel about their body, while 58% said the pandemic had affected how they feel about their body in a negative way.
Of the 2,000 males asked, only 26% said they were happy with how they feel.
And 21% said they don't feel comfortable talking to anyone about it!
I won't recite anymore of the article!
You can read more for yourself here @ https://www.bbc.co.uk/news/newsbeat-56904488
CALM and Instagram are launching a new series, CALM Body Talks in an attempt to start this conversation with Body image campaigners Jamie Laing, Stevie Blaine, Leon McKenzie and Russell Kane all involved in the series. So check it!
Reiterating our passion to help…
When I read such articles, it drives my passion even more to promote positive mind, body and health issues to fellow Dads.
It also reiterates to me the role Dad Man Talks can play, to be a safe and positive platform for dads to open up, support and discuss such issues with each other.
Now, I'm no health professional nor psychologist. I'm just an every day Dad, who can relate to being conscious of how my body looks, as the beauty that is – mother time, ticks by!
So, with this all in mind, let's open up the conversation ourselves fellow fathers!
I shall share my own top 3 tips on how I combat negativity about Body Image, in hope it can help anyone, who this topic may resonate with.
Tip 1: Look after yourself.
First of all (to get the elephant out of the room!), do the basic. Do the obvious. Look after yourself!
Strike a balance with your diet. Strike a balance with daily routines. And when it comes to looking after your body, the obvious things are:
A) Embrace a balanced diet
B) Implement some form of daily exercise.
C) Sleep
With diet – use 'the eat well plate' below, to discover the right balance and to give your body the vital vitamins, minerals and nutrients it needs.
And yes, sadly, this does mean you must learn to enjoy the treats / the vices, in moderation.
With exercise, there is no getting around it, to stay healthy, we must embrace at least some form of daily exercise.
This activity isn't for everybody, yet it is imperative for both mental and physical health.
What exercise you do and for how long for, varies on your intent and your initial fitness level.
JUST DO SOMETHING!
A run and gym sessions are good. So is swimming or doing home HIIT or circuit exercises.
Yet if you have not installed exercise into your daily routine for a while, a gentle walk, 3-5 morning home exercises or stretches, a gentle bike ride or rediscovering an old fitness passion, sport or hobby, will give you plenty of health benefits and enable positive gains!
Anything, is better than nothing.Little steps can make giant strides.
Lockdown for me, did personally give me the impetus to reinstall daily fitness into my life for more the mental health benefits of anything!
I have started the year brightly, by continuing last years progress and have upheld my new year resolution thus far, by doing at least 10-20 min HIIT workouts every morning in 2021.
I am not saying you have to do this.This is just what works for me personally, to stay physically healthy & mentally in tune.
I have also treated myself to some new footy boots and enjoying kicking a ball again every weekend with me & the 2 year old!
I also try to get a good night walk in at least once a week too as well as weekend adventures with the family.
However you choose to do it: just do it!
As for sleep. Being a parent. Get as much as you can, when and where physically possible.
Good luck on that one, dependent on where you're currently on upon your parenthood journey!
Tip 2: Be the inspiration for yourself & your children.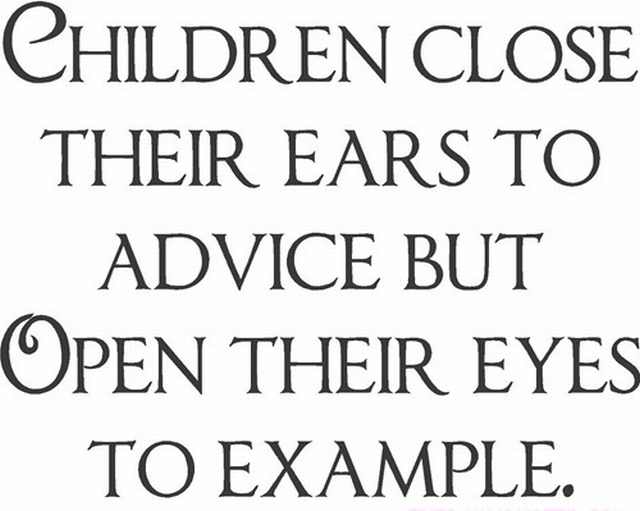 Embrace the challenge; enjoy the responsibility.
Allow your actions to be inspiring to your children.
I love nothing more, than doing morning HIIT's alongside my 2 year old son, as he mimics my running on the spot, star jumps & push ups! It's the best!
When my 7 year old daughter joins in too, then I know I'm doing something right, in my efforts to lead by example!
Tip 3: Don't compare
Easier said than done in today's world, but don't allow yourself to compare your own body to what you see online, or anywhere else for that matter.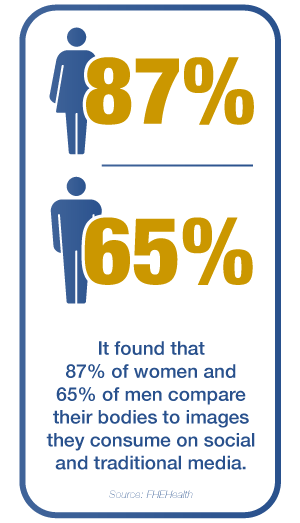 Take gratitude in life itself & find happiness & fulfilment to be the best you. Love yourself!
The article ' How does Social Media Influence Body Image' @ https://emotionmatters.co.uk/2018/10/04/how-does-social-media-influence-body-image/ states:
"Studies also show that 65% of men compare themselves to images they observe on social media, with 37% of them indicating that the comparison is unfavourable. This is extremely problematic as this can lead to lower self-esteem, an unbalanced diet, deficiencies of vitamins and minerals and possibly eating disorders".
So bottom line is: comparing your body image online is not healthy!
I regularly use YouTube fitness videos to work out too and there are obviously lots of great fitness resources & solid advice available online.
Just don't allow yourself to become ill over what's portrayed in mainstream social media.It's not worth it.
Conclusion
If this has at all resonated with you, I hope you have found this article informative, and the opening of this conversation beneficial?
If you would like to find out more about this topic you can discover more about CALM & their Body Talks campaign @ https://www.thecalmzone.net and on Instagram.
Overall, look after yourself, embrace health & fitness, be the inspiration & embrace life!
Easier said than done I know, with life's ups & downs.
But tomorrow's a new day. To be better.
You got this!
BY Shane @ DMT
Did you enjoy this article or find it useful? Feel feel to leave a comment below or give us your own views, on what topics you would like us to explore within the realms of dad life.
#KeepInspiring